Age Minimum (with Adult): 16+, Minimum Age:18+
Virtually Volunteer for Hospice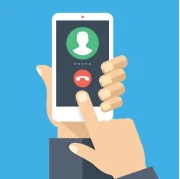 We are building a new volunteer team. We are seeking 10 volunteers who can do tuck-in calls every week for our patients/families/nurses. All are welcome to come to the Heartland of Greater Richmond office, or they can be done on lunch breaks, or from the comfort of your couch.
How it works- we will provide you with a list of your patients/caregivers to call each week. You will call them on Tuesday, and make sure that the patient has all the supplies they need for the weekend.
You will then turn in your tuck-in reports to the Coordinator by the following day at 12pm.Our in-office team will then get all the supplies ordered for our clients. All in, you're out about 2 hours, and you've helped a few dozen patients, and many family members.
All training is provided by the Volunteer Coordinator.
Please wait...
Log in or Register
In order to register for this opportunity you must log in to an existing account or register to create a new account.
Signup with team
This link allows you to participate in this opportunity with a team. When you click on the link you will have the option to:
Choose an existing team you're already a member or captain of, or
Create a new team to sign up.
Signup Questions
Please respond to the following questions in order to signup for this opportunity:
Please wait...
E-mail