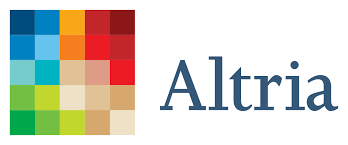 Altria

has resumed in-person team volunteer events!

Please read the information below before submitting proposals - there are several adjustments to the grant process.
The proposal process is open and will close July 15th. Projects can occur July 11, 2022 through December 21, 2022.
To receive a grant:
Your orgnaization must be an active HandsOn partner. Confirm or apply for partnership HERE.
Your orgaization's staff must have attended a Partner Portal Training. Register HERE.
Have had the project point person attend Get Project Ready. The next session is June 28th. Register HERE.
Important Information
Project Logistics -

Projects can occur during business hours, Monday – Friday. Projects must be in-person and scoped for approximately 8-30 volunteers. Projects with flexible dates are encouraged.

Volunteer Recruitment -

Projects that meet criteria will be shared with Altria Team Leads. Altria Team Leads will select projects approximately 4-6 weeks prior to project date or timeframe. Altria Team Leaders will recruit volunteers internally based on project scope.

Project Type - In-person!

Do not submit proposals where volunteers are in direct interaction with youth.

Number of Proposals -

You may submit as many proposals as needed. 

Each project should be submitted separately with coinciding budget. Please note - this is for projects occurring through December. Please consider your holiday related needs.

Resources -

We will award up to $5000 per project. Funds must be spent on supplies and activities related to the project. We are unable to fund food for volunteers and large items like televisions and refrigerators.  Your budget should reflect volunteer numbers.

Project Materials -The Richmond Community ToolBank is a great resource for tools or equipment you may need for your project. Make sure you include the cost of renting equipment in your proposal. 
Proposal Information and Tools
You will be unable to save your progress online. Click HERE for a blank proposal template.

The form is not mobile friendly. Proposals should be completed on a computer.

Required - Funding Request Form and most recent W9
Optional Planning Tools - Task Matrix and Supply List
** Please note - participation in this RFP process is by invite only. If you are interested in the process, please email Danee Hudson - dhudson@cfrichmond.org**