Staff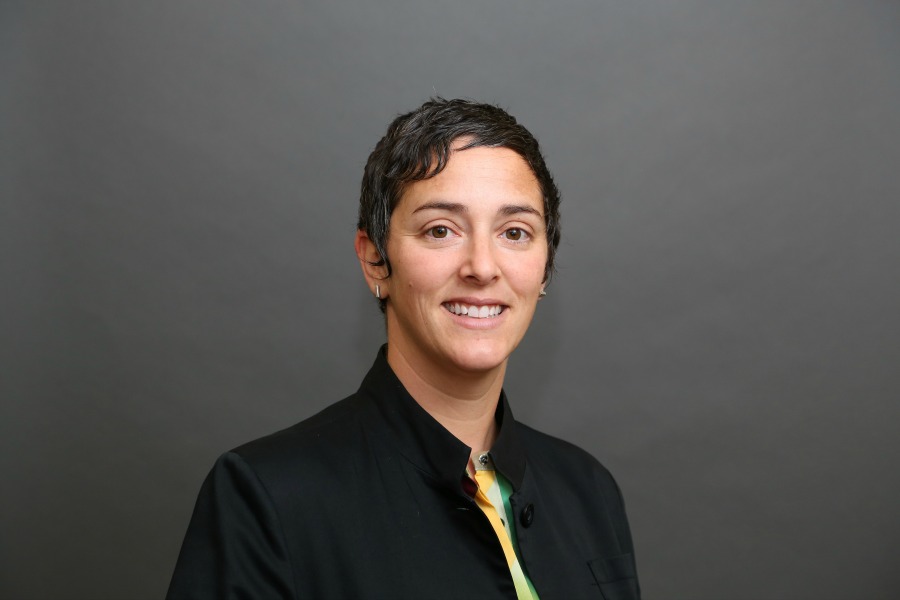 Vanessa Diamond
Director and Co-founder
of HandsOn
vdiamond@handsonrva.org
804-409-5615
Vanessa's work in the community has been focused on helping youth and adults engage in community by finding citizen solutions to critical community issues. She oversees programmatic direction and helps facilitate strategic partnerships of regional relationships. She has served on the HandsOn Network Affiliate Advisory Council, as a commissioner on the Virginia Governor's Advisory Board, Valentine History Center's History Makers Selection Committee, the University of Richmond's Bonner Center Advisory Council, and the RVA Engage Catalyst Council.

Past positions include Director of VCU's service-learning program facilitating partnerships between faculty and community organizations and Assistant Director of Northwest Service Academy's Portland, OR, office overseeing the daily operations and training and supervision of over 200 AmeriCorps service members. She has an undergraduate degree in Sociology from North Carolina State University and a masters in Public Administration from Virginia Commonwealth University.

What has been your favorite volunteer experience?
I like tree planting. I like the digging in the mud, helping spread their roots out, patting down the earth...the rest is up to them.
What do you do when you're not working for HandsOn?
I love spending time on my bike riding the Capital Trail or on the river flatwater kayaking with my family. I have two elementary aged children and we like to spend time on the front porch playing board games and reading.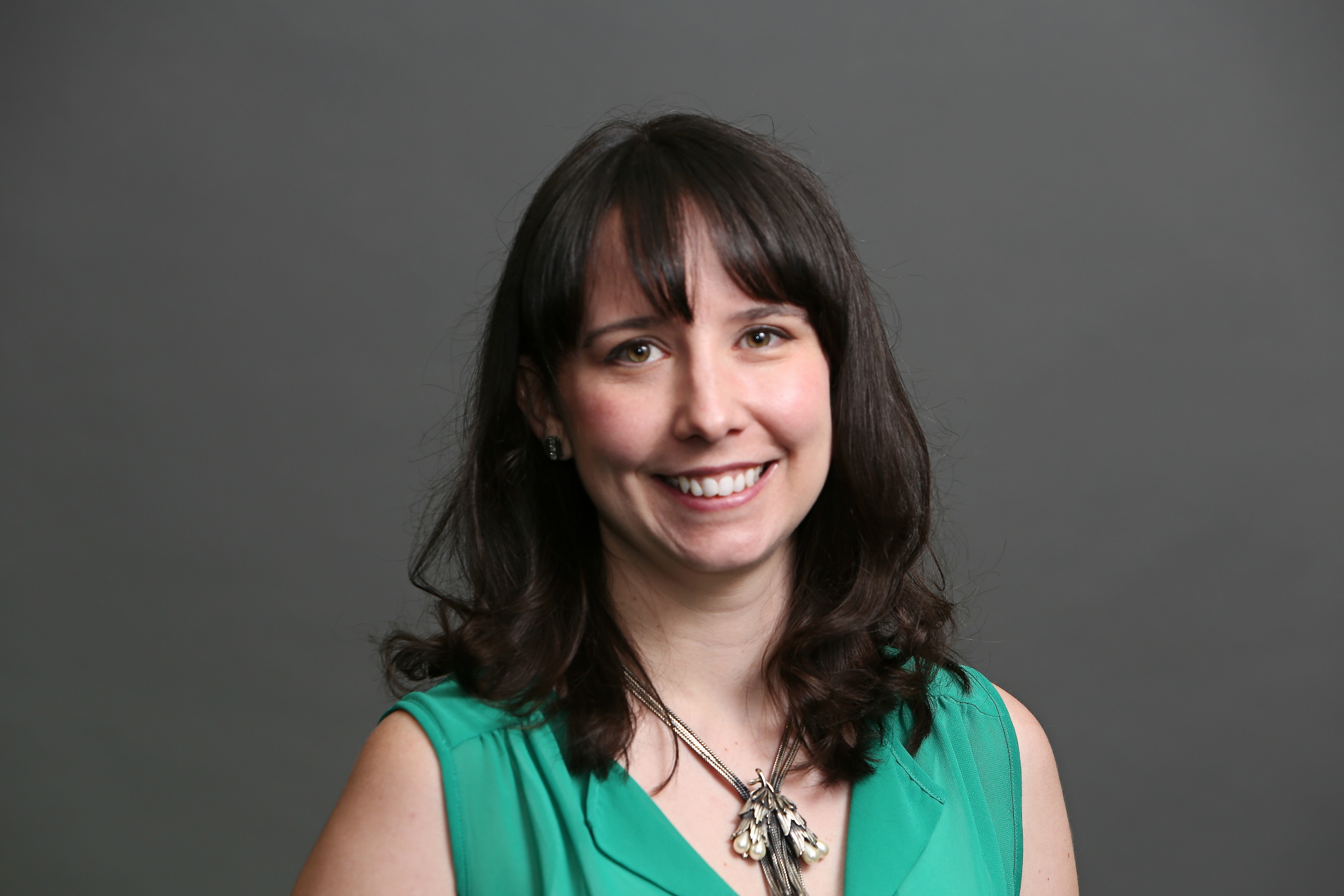 Holly manages programming for civic engagement and volunteer initiatives, which includes developing community partnerships with local organizations and training on volunteer management, technology, and project scoping. Holly manages their largest day of service, HandsOn Day. She oversees the organization's operations, including reporting, communications, social media, and maintenance of the website and online volunteer database.

Holly's background is in nonprofit programming, event planning, higher education, and writing and editing. She is a graduate of the Emerging Nonprofit Leaders Program and has earned her 80-hour and 120-hour certificates in nonprofit management from Nonprofit Learning Point. Prior to HandsOn, she worked in student affairs at a local college and with a college access program. Holly graduated cum laude with a B.A. in Sociology and a minor in Business from the University of Richmond.

What has been your favorite volunteer experience?: I was moved by the energy and mass action of so many people for our annual HandsOn Day, which I participated in before I worked here.
What do you do when you're not working for HandsOn?: I sing in the One Voice Chorus, freelance write, and participate in my Feminist Book Club. I am part of the communications team for YNPN RVA. I enjoy biking to neighborhood restaurants and being a part of the local arts, social justice and GLBTQA activist communities.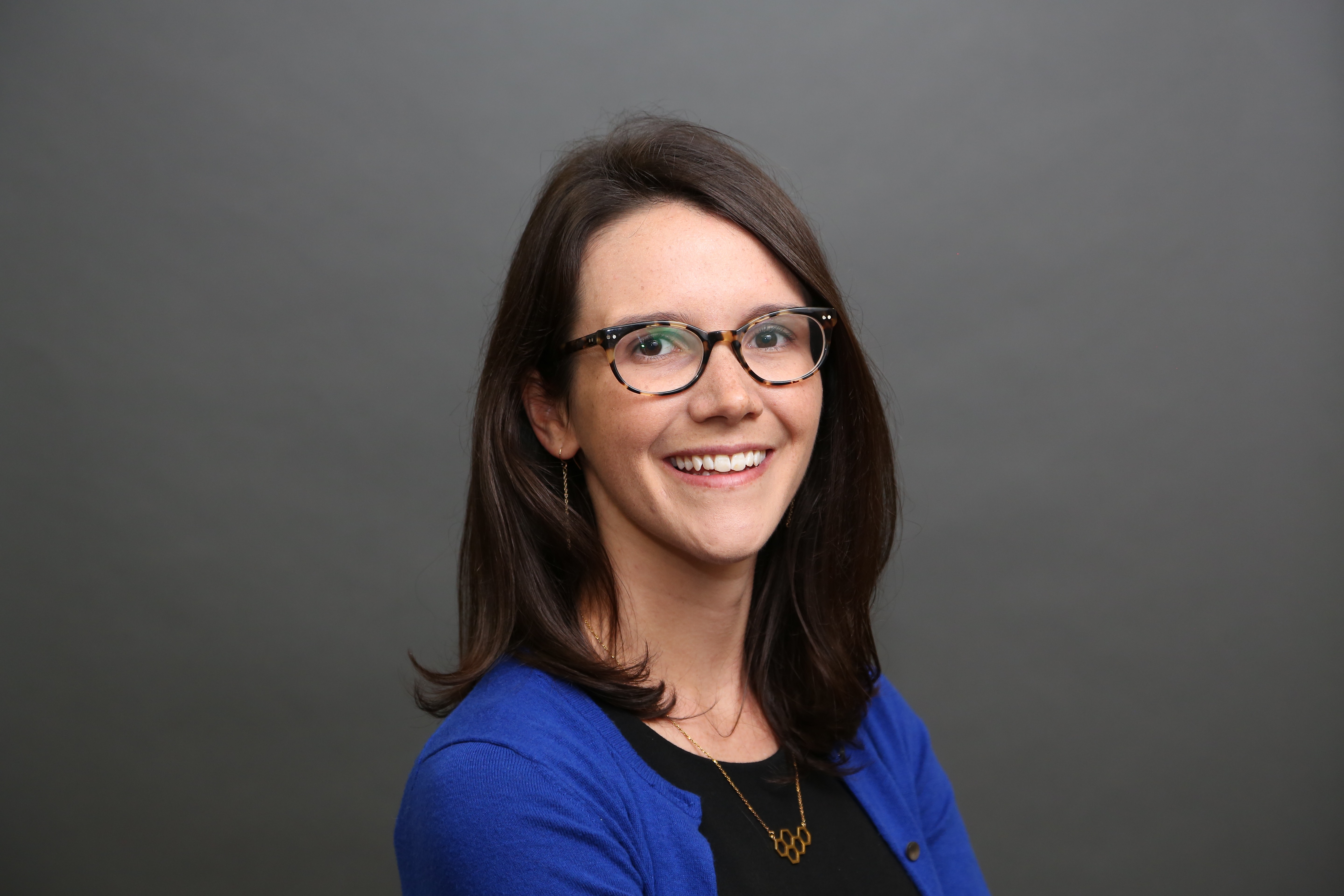 Trammell Beckmann
Program Coordinator
tbeckmann@handsonrva.org
804-409-5618
Trammell handles volunteer engagement and customer service--marketing, recruitment, retention, and appreciation strategies. She oversees the Volunteer Leader program--developing community projects with partners that the public can sign up for and the professional and social development of our Volunteer Leaders. She also supports HandsOn operations and large days of service.
She has worked previously in volunteer coordination and higher education. In 2012, she graduated from VCU with a Master's of Public Administration and a graduate certificate in nonprofit management. Trammell has a B.A. in International Studies with a Social Justice concentration from VCU.
What has been your favorite volunteer experience?
I volunteered at Lewis Ginter Botanical Garden, working in the community kitchen garden. I learned a lot about gardening, had a great time, and saw the amazing amount of fresh food that would be donated to FeedMore.
What do you do when you're not working for HandsOn? I love to ride my bike, make pottery, hike, and travel.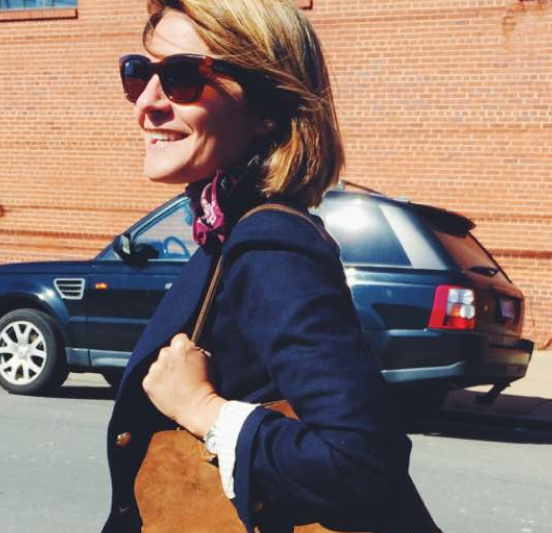 Caroline Noble
Corporate Program Manager
cnoble@handsonrva.org 804-409-5627

Caroline oversees and implements all of Altria's corporate volunteer programs, including building relationships with nonprofit and community partners and traning corporate teams on volunteer and project management. She handles all project scoping, planning, supply acquisition, vendor relations, day-of execution, and data management of small and large scale projects.

She is a graduate of St. Margaret's School and Virginia Polytechnic Institute and State University. Caroline has worked in the Annual Fund Offices at St. Margaret's School, Virginia Tech, and Norfolk Collegiate. She has also worked in conference planning at Kingsmill Resort and enjoyed a part time job at JCREW for over 9 years. Caroline joined HandsOn in March 2016 as Project Support and transitioned to Corporate Programs in September 2016. She is an active member at St. James Episcopal Church and had the opportunity to chaperone their youth mission trip.

What has been your favorite volunteer experience? Gleaning potatoes on the mission trip on the Eastern Shore for the Foodbank. It was exhausting, dirty and meaningful to work alongside middle schoolers all day.
What do you do when you're not working for HandsOn? I enjoy spending as much time as possible with my teenage children and husband of almost 20 years. Reading at the pool or beach is a day in paradise!


Part Time Support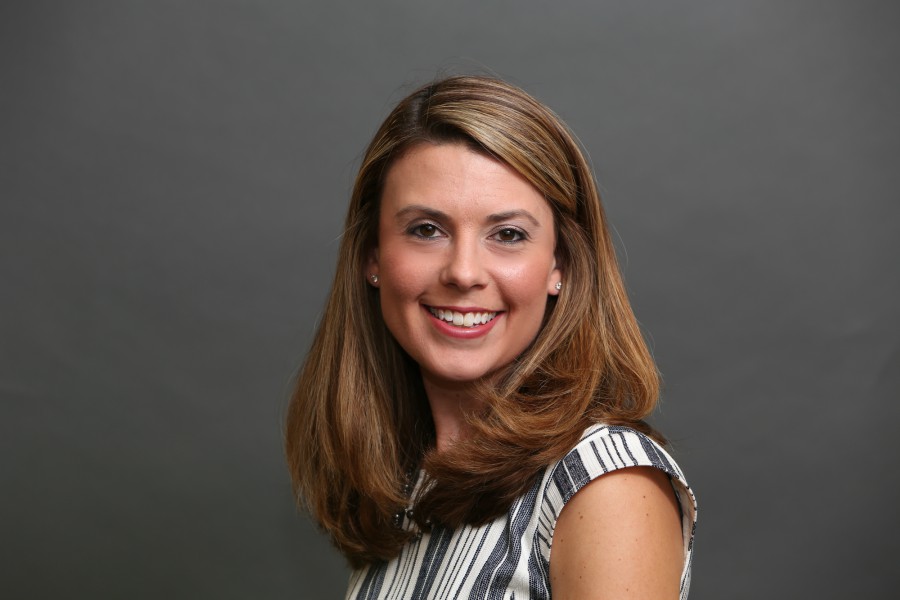 Kathryn Lienard
Corporate Program Assistant
klienard@handsonrva.org 804-409-5631

In her role, she supports the Corporate Programs Department with project research, planning and logistics, execution, procurement, inventory, and onsite needs from set-up to wrap-up.

Kathryn graduated cum laude from Virginia Tech in 2003 with a B.S. in Human, Nutrition, Foods, and Exercise with an option in Dietetics. She has spent the last 12 years working in various roles for J.Crew that include Personal Shopper, Stock Support, and Visual Merchandising Manager.

What has been your favorite volunteer experience? HandsOn Day 2014. I brought my 6 year old daughter with me to volunteer for the first time. It was a wonderful bonding opportunity for the two of us and it helped to give her a better understanding of what I do at work and why that work is so important.
What do you do when you're not working for HandsOn? I can also be found taking care of my three children, husband, and Bernese mountain dog, Moose. I enjoy baking, interior decorating, cheering on the Hokies and Vols., planning and hosting social events and organizing.


Lorie Coker
RPS (Richmond Public Schools) Volunteer Coordinator
rpsvolunteercoordinator@gmail.com

Lorie is working in a dual role with HandsOn and Richmond Public Schools to create and implement a district-level Volunteer Engagement Program using the Service Enterprise Model as a framework. She is creating procedures and systems to increase accountability and communication. Lorie works with internal and external stakeholders to connect RPS identified needs with volunteer interests for an impactful and meaningful experience for all.

Lorie is the Owner and Principal Consultant of Table 5 Consulting and also serves as a Youth Program Quality Coach, External Assessor, and Trainer for the David P. Weikart Center and the Richmond YPQI Network. She has a bachelors and masters degree from the University of Virginia and a doctorate degree from Virginia Commonwealth University.

What has been your favorite volunteer experience?
I have so many! I recently volunteered with the RPS McKinney-Vento Regional Homeless Education Program at a back-to-school shopping day. We worked with community members on collecting new and gently used school clothes and supplies for students who are experiencing housing transitions or displacement.
What do you do when you're not working for HandsOn?
I serve on the board of the Junior League of Richmond and Virginia Mentoring Partnership. I also love trying new restaurants, exploring bookstores, planning my next trip, or watching sports at a local neighborhood pub.


Betsy Seymour
bseymour@handsonrva.org

Betsy led our summer service learning camp, TeenImpact, in 2016, and currently manages the Youth Philanthropy Project (YPP): a 9-month service-learning program for area high school students to engage in service, leadership and grant-making in partnership with The Community Foundation.

Betsy graduated from Central Michigan University, where she studied English literature, and later received a Master's of Fine Arts degree in writing from the University of Alabama. She's worked for an all-girls' boarding school and a prison arts education program. She has has taught photography, creative writing, an introductory course on electrical engineering for her Girl Scout troop. In addition to her time at HandsOn, she works at VCU where she encourages university students to get involved in and grow their communities.

What has been your favorite volunteer experience?
I spent two years answering calls for a women's crisis center, which cemented my love for challenging and rewarding work. I've also enjoyed time with after-school programs and leading a small writing group for retired adults.
What do you do when you're not working for HandsOn?
I enjoy playing with my dogs, exploring the James River Park System and taking walks to my local library.


Gail Cavallaro
engage@handsonrva.org

Gail manages RVA Engage, Kids Care Clubs and special projects, all of which are aimed at enhancing and strengthening the collaborative relationships between nonprofits and their corporate, university, and community partners in order to build nonprofit capacity and increase impact on the community.

She holds a Bachelor of Science degree in Business from the University of Virginia McIntire School of Commerce, and has years of experience as a management consultant and a financial manager. She has over 10 years experience working with non-profit organizations focused on children's education and well-being.

What has been your favorite volunteer experience? My favorite volunteer experience was leading a community activist group to preserve the integrity of our collective neighborhoods. It was rewarding to see that the collaborative efforts of multiple neighborhoods and the county government resulted in a beneficial solution for all.
What do you do when you're not working for HandsOn? I love spending time with my three children and husband: playing games, traveling or attending and enjoying their many activities. My favorite pastimes are tennis, reading and watching UVA sports.