At Home Care Hospice provides family members and loved ones with several levels of attentive and compassionate hospice care services in the home and facility settings. We will work with you to determine the best hospice care for the particular situation, and bring together all the appropriate people and resources to make this stage of life as comfortable and positive as possible for you, your family and your loved ones. Our mission is to provide high quality health care in a safe and cost-effective manner. Volunteer tasks must be client benefit related and not administrative or facility related.
Volunteering with At Home Care Hospice allows you the unique opportunity to open your heart to our patients and families. This inspiring experience can tranform both the volunteer and patient while developing genuine friendships. Patients frequently give volunteers invaluable gifts, such as a heartfult smile, words of wisdom or simply the squeeze of a hand. Volunteers bring comfort to our patients as they visit with them, read, laugh and cry with them. Volunteers also help bring joy and hope to our patient's lives by listening to the life stories and easing their fears.
At Home Care Hospice treasures our volunteers who go above and beyond to improve the quality of life of our patients and families. Our volunteers come from all walks of life, different ages with different educational and ethnic backgrounds. This team of dedicated volunteers adds diversity to the sevices At Home Care Hospice provides. Open your heart and fill it with the gift of joy that comes from being caring and compassionate volunteer to our patients and families. If you desire to make a difference in their lives and cherish the experience for the rest of your life, contact At Home Care Hospice today to become a volunteer.
To become a Volunteer with At Home Care Hospice, contact Susan Taylor, Volunteer Coordinator, at (804) 358-3480 or susan.taylor@athomecare.com. The Volunteer Coordinator will contact you and set up a time to train you and answer all of your questions. Here are the specific steps you will need to take to become a volunteer.
Attend a two hour volunteer training for direct or indirect providers - required by Medicare
Complete the volunteer personnel pack
Provide references to be checked by the agency
Povide documentation indicating free of Tuberculosis by either skin test or chest x-ray; At Home Care Hospice will provide volunteers with free TB tests.
Undergo a free drug screening conducted at Labcorp prior to the volunteer training.
Sign a form consenting to a criminal background check.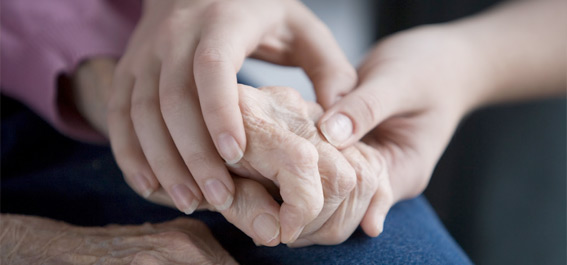 People with Health-Based Concerns