Service Enterprise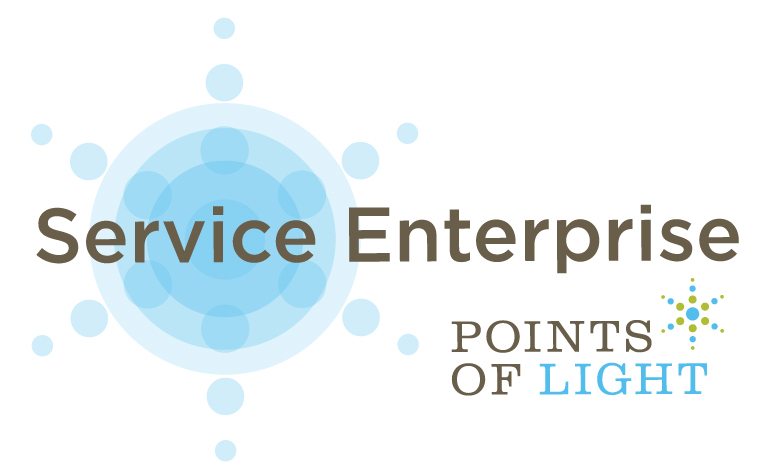 A Service Enterprise operates with a culture of volunteerism--enabling it to leverage volunteers and their skills to better achieve its mission.

These high-performing organizations have deeply integrated volunteers into their strategic plan and day-to-day operations, allowing them to reduce costs and increase efficiency and effectiveness in providing services.

HandsOn Greater Richmond is proud to offer Service Enterprise training as the Hub for Central Virginia.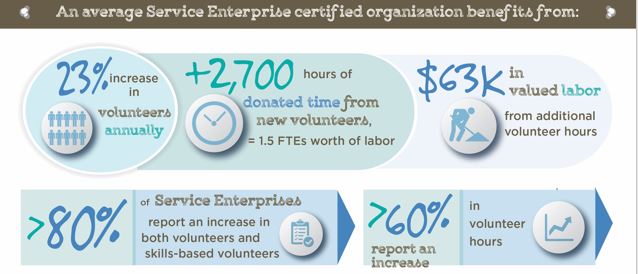 Congratulations to the following local nonprofit organizations that have been certified by Points of Light as a Service Enterprise:

Peter Paul Development Center
Elk Hill
FeedMore
YMCA of Greater Richmond
CARITAS
Friends Association for Children
Goochland Free Clinic and Family Services
Tricycle Gardens
Make-A-Wish Foundation Virginia
Higher Achievement
To achieve this national certification, each of these local nonprofits completed an extensive assessment, over 20 hours of training and consulting, and months of internal planning and change to better integrate volunteers in their day to day operations.

The goal of the Service Enterprise Initiative is to strengthen the capacity of organizations to strategically and effectively engage volunteers to address community needs. Research conducted by TCC Group and Deloitte demonstrates that organizations operating as Service Enterprises outperform peer organizations on all measures of organizational capacity, thereby allowing these organizations to more efficiently address community needs.